Literacy and Child Development in a Contemporary African Society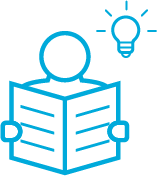 The author proposes that the literacy practices of a community reflect the cognitive affordances of the script onto particular speech varieties in a sociocultural system. Most research on children's literacy in Zambia has focused on individual literacy as a set of measurable competencies that can be assessed independently of context, construing language variety or instructional input as extraneous variables. A more integrated focus on literacy as a socially distributed practice in the context of a multilingual African society highlights cooperative learning and flexible communication across language boundaries.
Author: Robert Serpell
Source: Serpell, R. (2020). Literacy and child development in contemporary African society. Child Development Perspectives.
Children's opportunities to acquire competence in reading, writing, and understanding texts are distributed unevenly across socioeconomic sectors, posing a challenge to applied research- and evidence-based policy.
A sociocultural theoretical framework is proposed for understanding the relationship between literacy and child development in the historical context of sub-Saharan Africa and the region's relations with the rest of the world.
Literacy is construed as a socially distributed cultural practice within which communication is mediated by the cognitive affordances of particular languages, scripts and technologies.
Children are introduced to the practice through the participatory appropriation of a system of meanings in institutional settings that reflect the community's history.